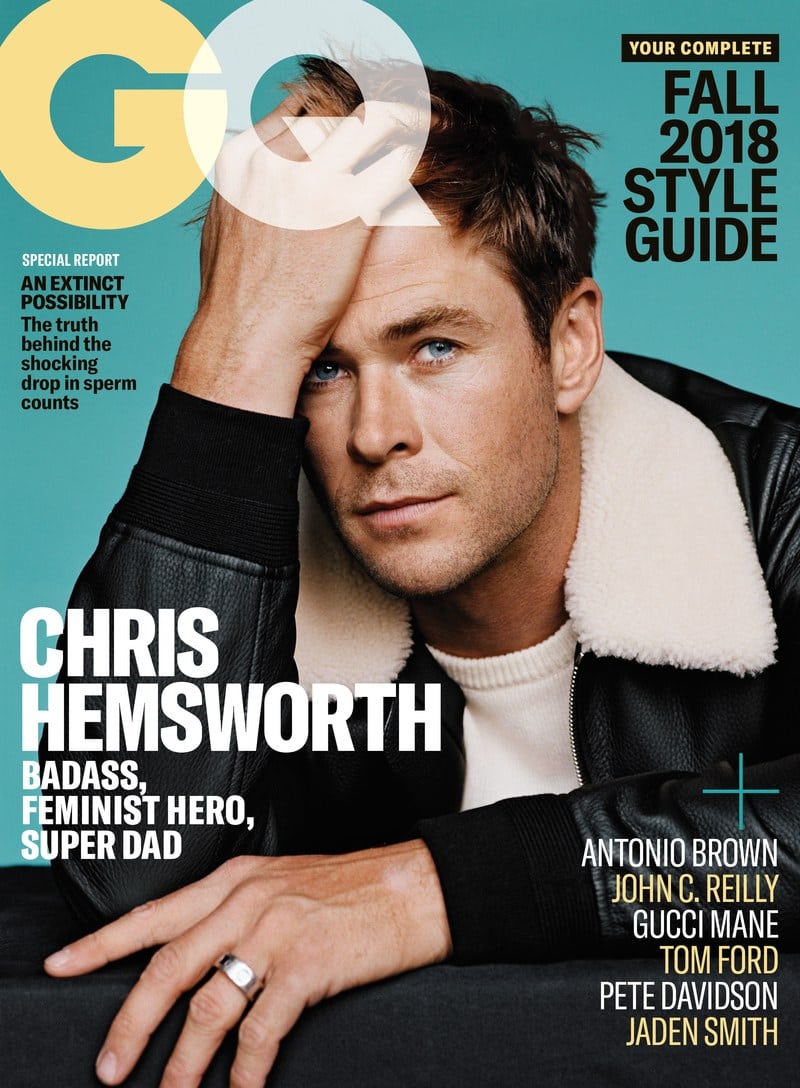 [caption id="attachment_135505" align="alignright" width="300"]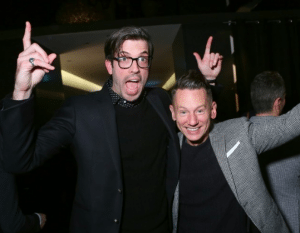 Will Welch (left) and Jim Nelson at GQ's 2016 Milan Fashion Week party.[/caption]
After 21 years with GQ—the last 15 of which as editor-in-chief—Jim Nelson is departing Condé Nast, CEO Bob Sauerberg informed staffers at One World Trade Center on Thursday afternoon.
To replace him, the company has tapped Will Welch, an 11-year veteran of the brand who has served as editor-in-chief of quarterly offshoot GQ Style since 2015. Welch first joined GQ in 2007 as an associate editor before rising to senior editor, style editor, and most recently creative director, in addition to his duties overseeing GQ Style.
"Will is responsible for so much of what has propelled GQ forward and has a clear vision for where it will go in the future," said Condé Nast artistic director Anna Wintour in a statement. "His knowledge and keen eye for fashion and design and how to present it in a democratic way is a big part of his success with the reader."
Nelson will stay on through the end of the year—including the brand's flagship Men of the Year Awards, celebrated in the annual December issue—before determining "the next chapter of my life," he added in the statement.
His 15-year tenure saw the magazine earn 64 National Magazine Award nominations (an average of more than four per year, for those counting), including wins for design and feature writing this year, as well as the magazine's first-ever Pulitzer—making GQ one of just four magazines to have ever won the Prize, alongside New York, The New Yorker, and The New York Times Magazine.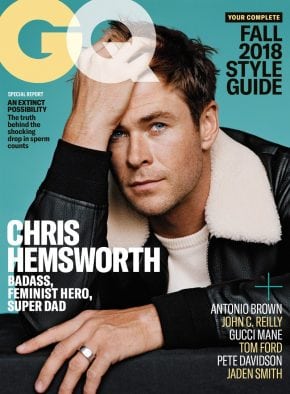 "I leave feeling proud and confident in the excellence of the work we've done together, but more than that, grateful," added Nelson. "When I add up all the emotions—and it is emotional to leave something you've loved—the overwhelming feeling is gratitude. Gratitude, mostly to the brilliant staffers and collaborators I've been lucky enough to work with. I owe it all to them... And with Will Welch taking over in the new year, I know that GQ will be in great hands."
Welch, himself a two-time Ellie Award nominee, will become the third editor-in-chief in the past year to succeed a long-tenured predecessor at the helm of a pillar of Condé's portfolio, following a pair of outsiders, Radhika Jones and Samantha Barry, who were tapped to succeed Graydon Carter at Vanity Fair and Cindi Leive at Glamour, respectively.
"Will is the definition of a modern editor," said Sauerberg. "He has a real command of how to create distinct and powerful content for every platform and understands the importance of inclusivity and authenticity in a brand's voice today."
Read the full memo from Bob Sauerberg below:
Team - 

I am pleased to share the news that we have named Will Welch as the next editor-in-chief of GQ, overseeing all content development, production and consumer experiences for GQ's digital, social, video and print platforms, as well as the brand's iconic Men of the Year Awards.

Will has been part of the GQ family since 2007, rising to become the editor-in-chief of GQ Style in 2015 and earlier this year was named GQ's creative director, and a big part of why a new generation of consumers are drawn to the brand.

In making this announcement, Jim Nelson will be leaving Condé Nast after a very successful 15-year run as editor-in-chief of GQ. Jim introduced GQ to a new audience, updating and modernizing the brand's voice along the way. Under his leadership, GQ was nominated for sixty-four ASMEs with multiple wins for feature writing, reporting, design and general excellence. And most recently, the title won its first Pulitzer. His undeniable creativity and vision for the brand leaves a very strong foundation for Will to build upon. Jim has agreed to stay on through this year's Men of the Year Awards. 

I can't thank Jim enough for all of his contributions through the years, and I am certain his next chapter will be as successful as his last. 

Please join me in congratulating Will on his promotion and wishing Jim the best. The announcement we're issuing follows.

Bob
The post Jim Nelson to Step Down as GQ Editor-in-Chief appeared first on Folio:.