Bosacks Speaks Out: Thoughts, Stats and an Exploration of TikTok
By BoSacks
Sun, Aug 8, 2021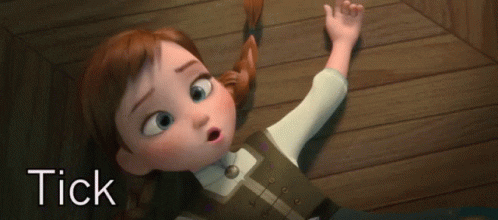 Here are a few stats about TikTok to ponder and to help you see if you can in some way incorporate what is happening into your business model. Will it work for everyone? No! Could it work for you? Maybe. The wild numbers to me mandate and exploration.
Here are just a few items about TikTok:
Monthly Active Users – TikTok has about 1 billion monthly active users.
Total App Downloads – The TikTok app has been downloaded over 2.6 billion times worldwide, as reported by Sensor Tower in December, 2020.
Monthly Active Users in the United States – TikTok now has over 130 million active users in the U.S
The percentage of U.S.-based TikTok users by age:
10-19 – 32.5%,
20-29 – 29.5%,
30-39 – 16.4%,
40-49 – 13.9%,
50+ – 7.1%. All data via Comscore.
Average Minutes Per User – TikTok users love the app. They spend an average of 52 minutes per day in the platform
Opens – A user opens the TikTok app 8 times per day.
U.S. Audience –TikTok has about 80 million monthly active users in the United States. 60% are female, 40% are male. 60% are between the ages of 16-24. 26% are between the ages 25-44. 80% are between the ages 16-34. This data comes straight from TikTok.
I have been exploring TikTokfor about a month just trying to understand the successful phenomenon. What I see on my phone is an unusual conglomerate of very different and many times very unusual subjects, some of them entertaining and occasionally some of them just stupid and meanspirited.
I see bits of interesting perhaps real history, but I don't know its accuracy. Even though it might be fake tidbits of history, I'm still interested. I just don't take them as the gospel. I see a lot of cooking tips and tricks, again some very cool and some just weird.
There are nostalgic 15 second bursts from past movies and television shows. When there was flooding in Europe and China there were videos quicker than the newscasts. The California fires, too.
And then there are the pranks, lots of pranks. Some are funny and some are not. I'll date myself here, but many of the short funny videos remind me of the British comedian Benny Hill.
Oh yes, let's not forget the cat videos, lot of cats, and dogs and other animals, too. I saw a woman who has a 75-pound tortoise that she takes for a walk each morning. I kid you not. There are celebrities there, I guess to push their brands and their movies. There are influencers wearing and selling products from legitimate companies.
There are influencers sometimes in skimpy outfits just to gain a large audience of followers.
TikTok has recently created a $1 Billion Creator Fund. This money will be paid by TikTok directly to its creators in an effort to further solidify its relationships with influencers. TikTok influencers with 2.5 million followers or more will be given around $600-1000 per post, compared to $100-$200 for every 10,000-20,000 followers on Instagram.
Which brings me to another tok trend. An article from MSN called What is BookTok: the TikTok trend sending decades-old books up bestseller lists says:
"TikTok has created almost every bizarre trend imaginable. The platform is credited with popularizing everything from reciting sea shanties to cottagecore, and who can forget chanting along to a musical version of the Pixar film Ratatouille."
"Now, another trend has emerged but this time with an educational twist. Introducing: BookTok. Novels - old and new - have been going viral thanks to a new wave of book-loving influencers discussing their young adult literary picks."
"TikTok doesn't seem like an obvious destination for book buzz but that hasn't stopped it from booming. The #BookTok hashtag has racked up over 5.8 billion views, and some authors have seen a tenfold increase in book sales for works that are often decades old."
"Even bookstores are jumping on the trend. The Barnes & Noble website now has a "BookTok" page dedicated to the most popular books on TikTok and its American stores have introduced allocated sections displaying titles that have gone viral on the platform."
So, there you have it publishing community. If your company wants to reach out to a new audience between 19 and 49, this is where they spend 52 minutes a day, every day. I say again, it may not for everyone. But depending on your brand your content, and your creativity, this is where the action is today.