BoSacks on AMMC 2018: MPA Steps Up Game, WPP Chief Dodges Ad Fraud Question
By Bob Sacks
Tue, Feb 13, 2018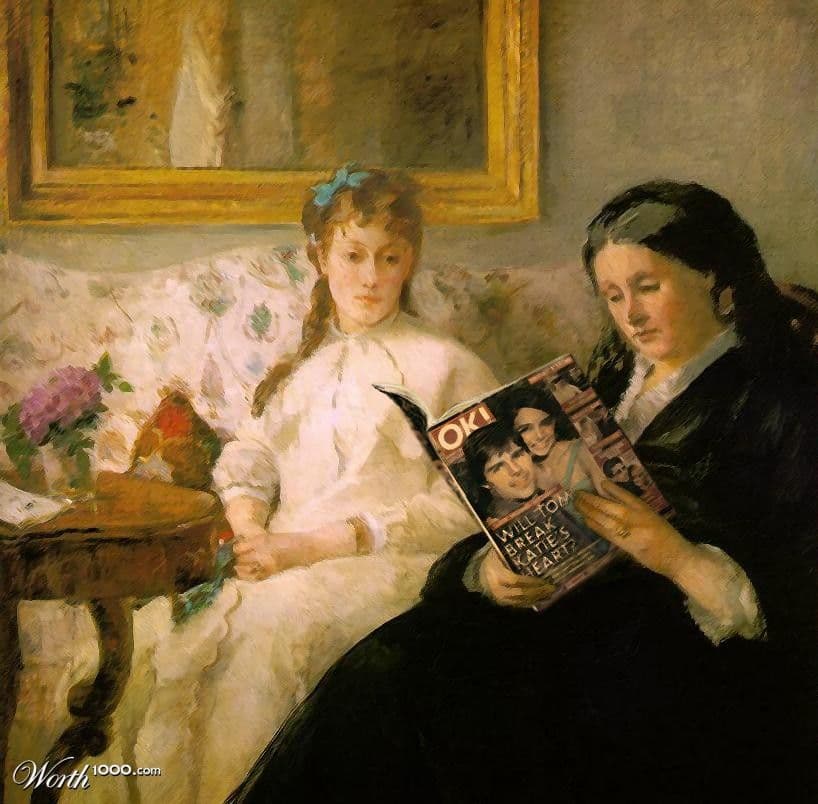 Once again the largest players in the magazine media industry gathered for the annual plumage display. Everybody is excited to be there including me. I annually and happily re-meet so many old friends accumulated through a lifetime in the industry that it is a joy to be there among my comrades. We share old war stories and new thoughts of the current conditions of our media empires.
Linda Thomas Brooks, President and Chief Executive Officer of the MPA, opened the event with a thoughtful message she received once directly from the Dalai Lama. It was as mystical and as far reaching with simplicity as you might expect. "Keep working on it." You see, at first you go: what? And then the simple complexity settles in. Yes, no matter what it is that's going on, just keep working on it till you find an answer. Linda's application of that for the industry was, "there is no one answer," just keep working on it. And how right she is.
There was a time in the magazine industry when almost every publisher large and small worked from extremely similar business plans. We were all in the highly definable, easily explained, magazine publishing business. Now-a-days I'll bet there are no two business plans alike. The complexities and unlimited persity of information delivery platforms in the magazine media business makes every business exploration for revenue uniquely different.
For the record, my long-time readers know that in years past I was pretty hard on the MPA and some of their initiatives. Either I have mellowed, or the MPA has greatly improved, perhaps both. I think Linda, is doing a great job as President and leader of the MPA. She is indeed the right person for the job.
Next up was a conversation by Sir Martin Sorrell, Founder and CEO of WPP, the world's largest advertising company. He discussed many things digital ad related and focused on the Facebook/Google "duopoly" in online advertising and search. He also suggested that Amazon is coming on strong, so perhaps we will soon have a Triopoly (my word not his).
During the Q&A I asked Sir Martin to comment on ad fraud and if there was a way to fight it. To my great disappointment he sort of groaned, "oh not that," and then didn't answer my question. Instead he suggested that Google and Facebook have to get together and solve the problem. How he and WPP can just duck such an enormous issue confronting us all to the tune of billions of lost dollars is curious and possibly revealing. My opinion - not that you asked for it - is that any business that can continuously, year after year, waste multiple billions of dollars in ad fraud may have too much money. My guess is that Sir Martin and WPP aren't the ones losing the money in the supply chain. In fact, quite the contrary.
Another interesting sidebar note: Sir Martin says he doesn't read much anymore. He said he used to get his news by reading. He rattled off many publications he used to read including The Economist, the Wall Street Journal, and quite a few others, that I didn't get, because I couldn't type fast enough. But now he reads much less and watches videos for his news. That could be important or it could mean nothing, but I thought it interesting to note.
Just a few more random observations. All day we heard about "targeting" our customers. I have a question for our companies built by wordsmiths. Are we corporate snipers? Why can't we use less offensive terminology? You don't, or at least shouldn't, target your friends. You might instead think of it as customer cultivation. Same process, less offensive branding.
Near the end of the show was the annual CEO round table discussion. With ongoing consolidation in our industry, Hearst's CEO David Carey and Condé Nast's CEO Bob Sauerberg were the only two CEO's to return from last year's AMMC event. New to the CEO AMMC discussion was Tom Harty, newly appointed as the CEO of Meredith Corp., New York Media CEO Pam Wasserstein, Active Interest Media CEO Andy Clurman and my newest life-long professional friend Erik Zinczenko, Bonnier Corp. CEO.
Truthfully, I wouldn't classify it as overly insightful because these are the generals of corporate armies, and they aren't really going to pulge any unique strategies. But while they do speak in generalities they are often worth listening to. And I like absorbing what they say as a group. It is fitting to close the event this way.
I would also like to point out what I thought was an omission of talent. Why wasn't Bonnie Kintzer, President and Chief Executive Officer of Trusted Media Brands up with the other CEOs. Certainty the CEO of Reader's Digest and Taste of Home has insights to share. My guess is that they felt seven CEOs were just too many cats to corral on stage at one time.
Lastly congratulations to Efrem "Skip" Zimbalist III, who was deservedly honored with the 2018 Lifetime Achievement Award. There is nothing quite like the recognition of your peers for a career well done. Bravo Skip.