Printers Can Still Thrive: Thoughts from a Survivor
By Linda Ruth
Wed, Jun 22, 2022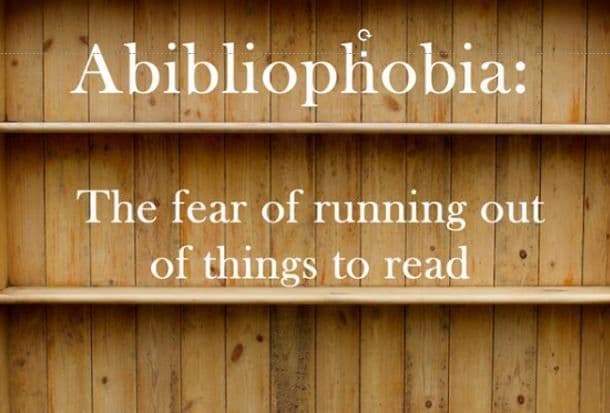 By Linda Ruth
With the print supply chain in disarray and publishers running into paper shortages, printing delays, and added fees, the Publishing Pandemic Roundtable—Samir Husni, Bo Sacks, Joe Berger, Sherin Pierce, Gemma Peckham, and I—met with Dave Pilcher, Senior Vice President at Freeport Press, to talk about what can be done.
Samir: Welcome, Dave. Tell us about the printing business.
David: For Freeport Press, times are surprisingly good in spite of everything. Like printers everywhere, we're dealing with ongoing shortages of people and paper. On the client-side, though, our sales are up… nearly 20% this fiscal year. We have challenges; paper is hard to get, people are hard to get -- but there's a lot of demand for print services.
Joe: Are these publishers coming to you because they are new in the business, or do they want to find a new printer?
David: The need for paper is driving them. Publishers are calling 10, 20 printers looking for a home where they can get paper. It's tight for everyone, but to some degree, it comes down to your relationships — with your customers and your paper companies. The printers that will survive will have the best connections — with the mills and their customers. Besides paper, labor is an additional differentiator, as it is in all industries today. Freeport has a solid capacity to manufacture print products with our current team, but we are looking for more talent to grow.
Bo: What's your sweet spot?
David: For periodicals, the market is moving to lower frequency, more special-interest content, and higher quality; that's exactly what we're configured for.
Bo: So many publications are stopping printing; you've seen the news from Meredith. Is the silver lining that it will make paper more available to the publishers still printing?
David: Publishers like Meredith, who purchase their paper directly, have more flexibility regarding how much to print and where. If the printer purchases the paper, most publishers don't have that kind of control. In my opinion, demand for paper will continue to be high, and supply strained into 2024.
Samir: New launches have declined this year. Are new launches coming to you?
David: We've had a few new launches, not many. Where will you get your paper if you're a new, high-quality launch? Realistically the industry can't allocate to all of them.
Samir: How do you answer people who say, if print is not dying, how come we don't have paper?
David: The market has changed so much. We've met with the mills; they have staggering statistics of what is happening—strikes, shipping delays, you name it. Print is not dying, but it is changing, and publishers face new challenges. Periodical postage is going up 8.5% this summer, and you've got dramatic increases in costs for trucking, paper, and labor, yet publishers are afraid to raise their ad rates. And with so many parts, if there is a problem with one, it's a problem for the whole.
Joe: Early on in the pandemic, Bo predicted it would hasten changes that were already happening, speed them up by as much as five to ten years. Did this happen in the print and paper industry?
David: Any industry will struggle if the supply chain is broken. Today there is plenty of potential but simply not enough supply. The magazine model was already broken when they started giving away subscriptions. You see where that leads.
Today's opportunity is for the high-quality, audience-focused, niche publications whose content is focused around a community and often has a membership component.
Samir: Knowing what you know, your family still invested a lot of money in new presses.
David: We've invested in a new warehouse addition, some new equipment, and our people. We're the right-sized printer. The big, multiple-location printers have more paper issues, people issues, and supply chain issues. We're large enough to get the attention of the mills, we employ over 200 people, and we have enough equipment to help mid-sized and bigger publishers. So we're in a good space. And we're careful — we don't over-commit. We could run seven days a week, but we want to build our staffing first to handle increased demand.
Samir: Have we seen the end of the mergers and acquisitions?
David: There is not a tremendous need to prospect for new customers now. If you have paper, customers will come to you. So printers don't need to buy a plant to obtain a competitor's customer base anymore. The only reason to buy out another printer might be for their paper allocation.
Samir: We seem to be getting more catalogs and flyers by mail again.
David: We've grown exponentially in catalogs. At the high end, where you are purchasing a premium product, do you want just a link to a site? If you're spending the money and buying quality, you want a catalog. Otherwise, you can buy your product on Amazon. Catalogers use many channels – websites, apps, social media – all things digital. But putting something in someone's mailbox, there's a direct ROI. That print catalog creates sales and produces revenue.
Samir: I just finished a book about magazines from 1900 to 2020. In the early part of the last century, you had a lot of inpidual entrepreneurs who didn't give a hoot about the business side. Now the major publishers are led by the numbers. Do you still find passion-driven projects?
David: Publishers are passionate about their message. We've said repeatedly, "It's not just a job; it's their livelihood." But publishers are asking themselves: how is the message format relevant to what I'm trying to communicate? Many are trying to grow their audiences online, but it can result in lost opportunities and lost communication. The print piece offers a durable human interaction that goes beyond another click, another screen.
Bo: After being locked in their houses on screen all day, people are finding buying a book to be an off-screen adventure.
David: Ultimately, you must be good at business, but creative and passionate people will always rise to the top.
Bo: You are a survivor and I'm happy to hear that.