Pandemic Publishing Roundtable: An Industry-Wide Celebration
By Linda Ruth
Sat, Aug 22, 2020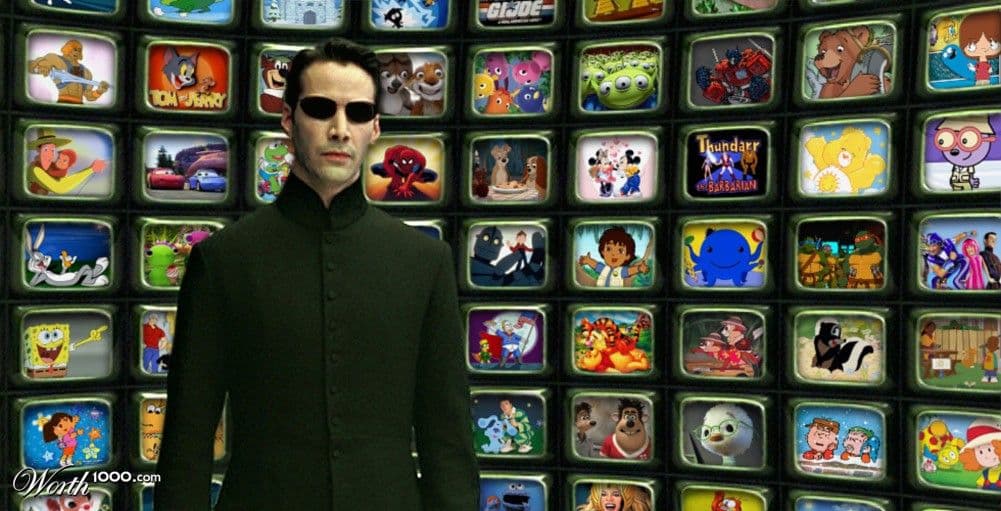 John Mennell is throwing a party, and we are all invited. In fact, John says, he wants every industry stakeholder—every printer, shipper, distributor, retailer and publisher—to join him in celebrating literacy.
John joined the Publishing Pandemic Roundtable--Joe Berger, Samir Husni, Bo Sacks, Sherin Pierce, Gemma Peckham, and me--on Wednesday to talk about his vision.
Joe: Tell us about what you do. Where does this vision come from?
John: It's modeled after food banks; I have a history with this model, and I thought, it's important to feed people's bodies, and we also have to give them the opportunity to feed their minds. So I got the idea of adding literacy banks, and literacy newsstands to the current foodbanks. The idea is to support existing programs with literacy materials.
Joe: How is the Covid crisis impacting your program?
John: Demands on food banks are exploding, just trying to feed all the people. And Covid is moving the pickup to curbside. So that was a setback for ready access to our literacy newsstands inside food pantries. For example, there is a food bank network in Columbus that feeds 600 families per day. We'd been on the point of putting three literacy newsstands into this Columbus location for weekly families, walk-ins seeking emergency food, and for a children's corner; but at the rate they must fulfill the curbside needs, they have only 38 seconds per car. We asked ourselves: how can they include our literacy distribution --
Joe: Maybe by pre-packing?
John: --and that's the exact solution we came up with. Like packages of food from a deli counter, we're including pre-packaged bundles of consumer and children's magazines along with the food packages.
Sherin: Are you able to get unsolds from the wholesalers?
Sherin: They can get a tax writeoff
John: Our ambition is to get them from every link, to rescue every expired copy throughout the supply chain. We get them from publishers, from consumers, and we're in a pilot program with Barnes and Noble to retrieve their expired copies. We're starting with stores in Columbus Ohio and rural Alabama; eventually we'll have ability to rescue these magazines nation-wide.
The other major source of magazines are consumers. They have bought the magazines they love, kept them in their collection for many years, and they want to share them because they love the idea of supporting children and families. They can't bear to see these magazines destroyed.
And yes, there are ways of writing off the costs, and currently there is a huge opportunity cost to NOT providing magazines. When we introduce ourselves to the local Barnes and Noble, the staff is so happy to find readers for the expired mags rather than having to destroy them. Expired magazines no longer have a monetary value, you have to pay to dispose them. By passing them on, we create supply chain value and give the product a new life by creating new readers, a new audience for these precious publications. We are creating readers who will grow up with these brands.
This is in the interest of every industry partner at every point in the distribution channel. By providing copies to at-risk children, we are creating tomorrow's readers. And I am convinced that a consumer who is inspired to purchase a gift subscription for an at-risk child, for a job-training program, for a kindred spirit, that consumer will forever be connected to the magazine through the good they have achieved. The possibilities for connection are endless in every interest group. Getting these publications into at-risk homes has enormous positive impact on developing readers and no negative.
Sherin: It connects them to the magazine, and also to the advertiser's brands. The brands you are accustomed to as a child, they stay with you. It gives the advertisers a reason to participate as well.
Joe: How did you get started?
John: Years ago, when I ran for public office, I knocked on the door of a food pantry. It was empty; there was no food. That prompted me to switch gears; it began my journey in public relief. I created a national hunger hotline in the early 90s, where we were able to link callers to their local food pantry. And I saw the many at-risk children who would benefit from having reading materials in their homes. It began with children's magazines, and grew from there—there were so many at-risk populations that could benefit.
We had no warehouse, no logistics capability, but we found ways to rescue lost magazines and get them straight to food banks, to literacy newsstands. We expanded out from kids, we support literacy for all ages; and the age of a magazine does not diminish its value. Even then, we never said no to donations of magazines. We always found a way. We airlifted National Geographic to Inuit families north of the Arctic Circle, Lacrosse magazines to Serbian youth in Croatia. Since then, we've moved the ball down the field; now we have a warehouse, a literacy bank, we can receive pallets, we have volunteers who show up when they are delivered to "swarm the stack". The large shipments come in, the cars arrive, the volunteers pick them up and drop them down the last mile to their destinations throughout the week. National Wildlife recently sent 100,000 magazines and we distributed them throughout central Ohio within a couple of weeks; we sent pallets to West Virginia, to Detroit. Our dream is to make this national, to create these literacy banks, from them to break up shipments into smaller quantities and get them out to the literacy newsstands all over the country, all over the world, and send out in literacy boxes to areas outside the places we have a team.
Sherin: will you partner with Books a Million in the south?
John: We'll partner with organizations everywhere. In rural Alabama there is only one Barnes and Noble. We wanted to provide magazines to teachers and schools, so we partnered with a teacher school-supply closet, an education foundation that was very important geographically.
Joe: I love your idea that subscribers can gift a food bank or shelter with a subscription to a magazine. How does that work?
John: I was thinking of Gemma's MagBox. Similar to that, a consumer can give a subscription or group subscription to a program. You could bulk ship the magazines; we would provide the addresses. The publishers can create the program and promote it; they are experts at consumer engagement, and this is a big win, because it gives consumers a new reason to subscribe. We as an organization will follow up to remind the consumers of the direct impact they have on inpiduals. These subscribers are more likely to stay and renew. An inpidual child, a grandchild for example, will age out, but there are always kids that will value these products, these subscriptions need never expire.
Leveraging the industry's promotional expertise, we can inspire consumers to buy at price points higher than they are accustomed to because of the way their enormous enthusiasm for promoting literacy for children and families. We have inpiduals who pay over $200 just to send their recycled magazines so they have a new home.
Every night there are 30,000 moms and kids sleeping in domestic abuse shelters; the average stay is 2 months. These people have escaped home with nothing and are scared. I would love to provide the comfort of a magazine to each mom and a partner magazine to each child; with publisher partnerships we could create a promotion that literally promises to get every mom and every child a magazine. Think of how impactful, how comforting, how inspiring such a program would be.
Linda: You've invited all channel participants to the party. What would you ask publishers to do?
John: How far can we take this story? Publishers have the marketing and engagement prowess to get this message out over every available channel. We are fledgling; we have zero funds. We leverage goodwill, volunteers are our champions. We get a lot of technology support; Wordpress lets us use all their platforms at no cost. Quad has helped us by moving a million magazines. Quad has also given us our first large grant, a cornerstone grant of $25,000—they are setting an example.
Sherin: Has the Quad PR team put out that story to inspire other printers? It's an important story to tell.
John: We need the resources to run a proper industry-wide organization, to professionalize the work we're doing. We could use help, even to manage the contributions of time and effort. We need staff, who we'll have to compensate. We need every stakeholder to find a level they can say yes to. How do we navigate this, how do we rise to the occasion, how do we contribute to this effort in which we all have a common interest?
Sherin: we as publishers are always looking for a way forward. I get letters from prisoners asking for the Old Farmer's Almanac; I always send it to them. They have little to read, little to do. If you had a tier structure to offer publishers to participate in a shelter program they could choose how much they could send. It would feel so much better to use the unsolds then destroy them.
John: Yes, we need the industry to come together in a way that every publisher can participate at a level that is feasible, comfortable, and, importantly, renewable.
Sherin: I can donate the Old Farmer's Almanac for Kids.
John: That will make many children, and their parents, very happy.
Find out more at https://magliteracy.org/