Publishing Pandemic Roundtable with Chief Content Officer Guy Gonzalez of LibraryPass
By Linda Ruth
Thu, May 20, 2021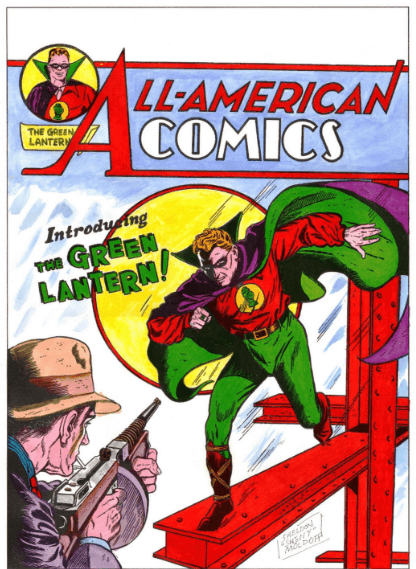 What could be more relevant to today's challenges and opportunities than digital content? Guy Gonzalez joined the Pandemic Roundtable—Joe Berger, Bo Sacks, Samir Husni, Sherin Pierce, Gemma Peckham, and me—to talk about it.
Guy is Chief Content Officer for LibraryPass, a new company, started only last year, which curates digital content for libraries and schools. Its main product, Comics Plus, offers unlimited, simultaneous access to digital comic books, graphic novels and manga through libraries and schools. Though LibraryPass is new, Comics Plus has been around for a decade, originally as a consumer and library product, but is now only available to libraries and schools. The other major company in the space, Comixology, is the current market leader; owned by Amazon, Comixology is exclusively commercial, with no library presence.
That's where LibraryPass comes in.
Guy: One of the biggest challenges libraries face today has to do with the cost of providing access to digital content for patrons. When the pandemic hit, everything turned around. Bookstores and libraries were closed and print sales were mostly put on hold; people were turning to digital for purchasing and borrowing. This went on so long it now looks like it might be a permanent change in behavior; a lot of people have grown accustomed to digital reading and are likely to stick with it for at least some of their reading. But it's more expensive for libraries to offer digital content than you'd think. For starters, libraries are going into this budget year with less money to spend overall. Ebook collections are mainly driven by patron demand, so bestsellers eat up the bulk of a content budget. As a result, you see less active curation. Digital licenses from the major publishers expire after a certain number of checkouts or a certain period of time, typically 52 checkouts or two years. With major bestsellers, some libraries are finding that the cost of keeping a single copy of a single ebook in circulation could be as much $500 per year.
LibraryPass' model is based on unlimited, simultaneous access which enables libraries meet demand without worrying about wait lists or expensive single-user licenses. They can host community reads without special terms as multiple copies can be checked out at once. It's a risk for us, of course, as publishers get paid by usage rather than units, but offering a deeper backlist means that usage is spread wider than in the traditional model. You might remember that a number of years ago, Scribd had to cut back on its romance titles for their unlimited access subscriptions because romance readers are voracious, and Scribd was paying out more for royalties than it was making in subscriptions. Getting the subscription model right is a tricky balance to ensure fair pricing for libraries without us going out of business!
Joe: Tell us about the value of comics for libraries and schools.
Guy: Unlike Comixology and some publishers' dedicated offerings that are primarily consumer-focused, Comics Plus doesn't have a consumer angle. We serve readers only through libraries and schools. Comics are immersive, engaging; readers of all ages enjoy them, and many can be used in educational settings and aligned with curricula. Our most widely circulating series right now is Avatar: The Last Airbender thanks to the cartoon debuting on Netflix last year. It introduced a brand-new audience of kids to the series and they're devouring the comics.
Bo: How do you market the comics?
Guy: Comics are the most word-of-mouth driven media there is. Kids discover comics amongst themselves. Adult fans have lifelong favorites they still read and love.
Joe: And how do you hear back from the kids, what they've discovered, what's hot?
Guy: Unlike traditional book publishing, the comic segment is relatively transparent with its sales data. The numbers can be huge, but even a "bad" comic can sell more copies than the average book.
Joe: Tell us about the evolution of the digital format in comics and graphic novels.
Guy: With variations on a "guided view" for mobile devices, the experience is more tactile than reading a regular ebook. Digital comics are good to read on iPads, better than magazines, but the main usage is, increasingly, on phones. Webtoons are digital comics specifically created for mobile and is the fastest-growing segment of the market worldwide.
Bo: What age group predominates?
Guy: Broadly speaking, kids' comics are the fastest growing and best-selling. Manga remains hugely popular, too, and is a massive force worldwide. Netflix has done a good job of bringing anime to mainstream attention, too, which is driving some manga sales. Superheroes are declining, and the market tends to be an older audience, and one that is increasingly niche. Webtoons skew younger and arguably much more perse with a huge international audience.
Joe: Tell about Webtoons.
Guy:WEBTOON is a literal platform, and also the Kleenex of digital comics brands as people use "webtoons" to refer to any comics created first for digital reading. Some are effectively throwbacks to old comic strips; some are single panels; some are full-fledged stories. Most scroll left to right, same as we do in the US and as they do in Korea, which has a huge audience.
The accessibility of digital platforms has changed the way people publish comics, and the way people read them. Technology often changes behavior; sometimes it's slow and subtle, and sometimes it's immediate. WordPress, for example, did more to change publishing than the Kindle did, in my opinion, building on the success of blogging platforms that came before it. Today, Substack is WordPress for email; structurally the same concept but with email as their focus, which allows for better customer acquisition and monetization than blogs ever managed. Each email is just a webpage on your Substack blog. These kinds of evolutions can change who gets to be a publisher, what they publish, how they publish, and who reads them.
Bo: Which is why cross-pollination is necessary from each realm of publishing to the others.
10.1.0